One of the best way to calm the mind and relief stress is to be around nature, what better way to do that would be rather than growing some plants in your garden. Not only would that enhance the natural beauty of your garden but also you will have a place where you can enjoy the fresh air after a long day of work. When it comes to gardening there are a lot of things that are required to be kept in mind, picking large garden pots in Sydney may seem exciting but if you are a beginner things can go wrong easily and before you know it you will find yourself wondering that where you went wrong when you see your plant rotting. In order to avoid that there are some important things which are needed to be considered when picking garden pots which most people often neglect and face the consequences. As much as aesthetics matter when it comes to picking a pot there are much more important things as well otherwise all of your effort will be wasted, so let's see some things you have to keep in mind when you are picking garden pots to ensure you get the best results.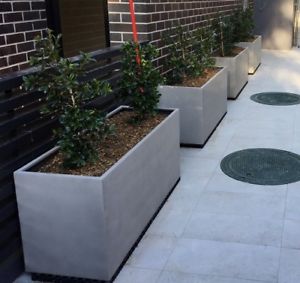 The Perfect Size
When you are purchasing garden pots, balance is the key. You have to make sure that the pot you are purchasing is not too big nor too small. Because the bigger the size the slower the soil dries which results in root rot. Relatively the smaller the size, you guessed it. The faster the soil dries and that much more frequently you will have to water it to ensure the plants growth is not stunt. This can result in too much of a hassle and often times people forget to water the plants so which is why, depending on which plant you are buying it is important that you pick the required garden pot for it.
Picking Material
Depending on where you are placing the pot, the material can make a huge difference. Normally people use terracotta garden pots, although, they possess numerous benefits but they are  extremely heavy, so if you want to hang the pot then terracotta pots will not be ideal for that setting, so going for a light weight outdoor pots in Sydney made from plastic which can easily be hanged would be much better.
Smooth Water Flow
If you have been wondering why your plants have been rotting then the reason may be its faulty drainage hole. If the pot does not have a drainage hole then the water will be stored at the bottom and make your beloved plant rot. Picking the perfect garden pots which are not only able to meet your aesthetic requirements but also are able to help your plants bloom can be difficult, which is why Made 4 Home is here for you with the perfect light weight outdoor pots and a variety garden pots made from different material to ensure you can enjoy nature at your doorstep.